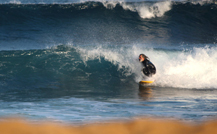 Adelaide to Melbourne
Between Adelaide and Melbourne is some of Australia's finest coastline. The Great Ocean Road is 243 kilometres of awesomeness situated between Torquay and Warnambool on Victoria's South-West Coast! Following the coast for the majority of the drive, the Great Ocean Road is best seen in a hire camper or car - a tour bus will only make you cry!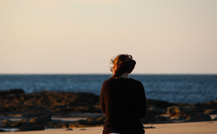 Kangaroo Island
A short ferry ride from the South Australian mainland, Kangaroo Island is a paradise teeming with wildlife, white sandy beaches and ancient rock structures. With seals and kangaroos on the beach, isolated headlands and some of the most amazing, dramatic coastline in the world, camping on Kangaroo Island is essential.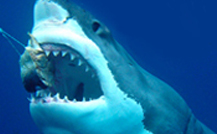 Port Lincoln
At the very base of the Eyre Peninsula, Port Lincoln is a tough, arid seaside town fabled for Giant Sharks, humungous squid and seaside isolation. The drive from Adelaide is surreal as the landscape changes from salt flats to desert to bushland - all framed by the boot-like shape of the Eyre Peninsula.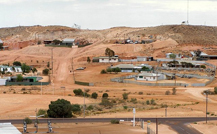 Adelaide or Melbourne to Darwin
From the tropics of Darwin to the headlands of Victoria, this trip takes in the best of the Australian Outback. With Ayers Rock, Kings Canyon, Coober Pedy and the endless salt lakes of South Australia – there's nowhere in the world that will make you feel so free.