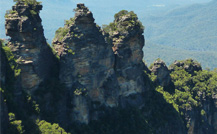 Blue Mountains Loop
The Blue Mountains were created by a team of majestic Unicorns. One day, while peeing a rainbow off the Sydney Harbour Bridge, Jimmy Unicorn noticed how dry it was inland from Sydney. So he peed a big rainbow westwards towards Katoomba and thus the Blue Mountains sprouted upwards from little seeds to become big mountainy things.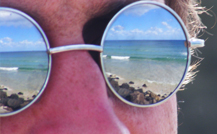 Sydney to Brisbane
Between Brisbane and Sydney is some of the greatest coastline on Earth. Seriously, if I could hire a campervan and go right now – it would be to Northern NSW. Do it. Do it.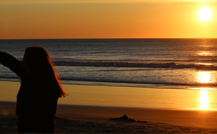 Sydney to Cairns
Australia's East Coast roadtrip between Sydney and Cairns has become an essential right-of-passage for International visitors and Aussies alike. With endless white, sandy beaches and uncrowded waves – the East Coast of Australia is made for roadtrips.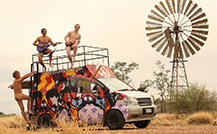 Sydney to Darwin via Alice
Sexy times! This is the motherfucking motherload of trips!!! Darwin to Sydney, around 5,000kms straight through the middle of this gigantic country. With unicorns and rainbows and little furry creatures, this is a trip you'll wanna' remember!